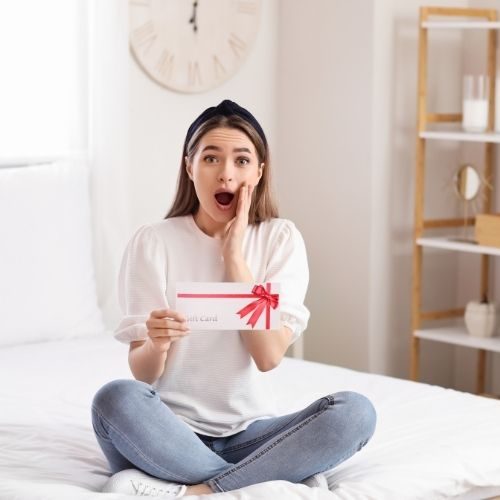 the best gift ever!
Give the gift of a perfectly clean home! 
Want to give a special and practical gift? Try a home cleaning gift card from Maid For You. Your special someone will not only get a spotless house, they'll also get some time free of house cleaning chores. Now that's special! 
Happy Anniversary
I Love You
Thank You
Get Well Soon
Happy Birthday
Gift cards can be used toward any service we offer and can be used anytime.