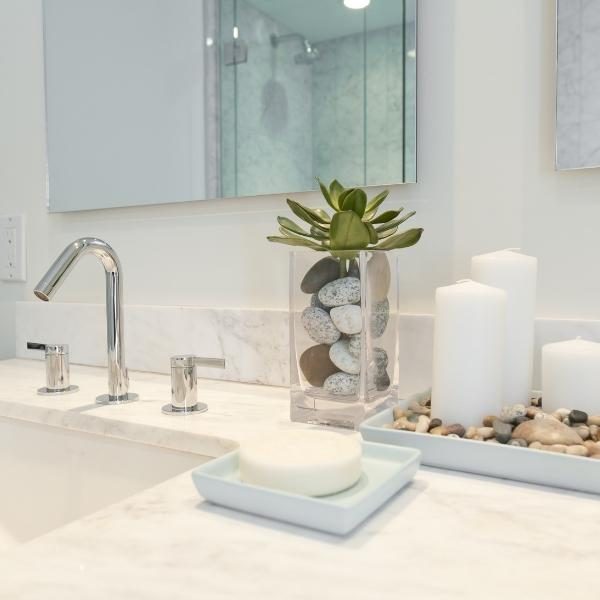 Green Cleaning Company
We Are Concord's Best Green Cleaning Company
If you are concerned about the toxins and chemicals that typical cleaning products leave behind, Maid For You is the green cleaning company for you! Green Cleaning is the process of maintaining a sanitary and healthy environment without causing harm to the people and animals who live there.
We have an entire line of essential oils to use for homeowners who prefer strictly green cleaning agents. We use Thieves essential oil blend for general cleaning, Lemon oil for showers, Mint with Dr. Bronners and baking soda for sinks and toilets, Tea tree essential oil for kitchens, Sal-Suds for floors, and many more homemade tried and true recipes. If you are at all concerned about chemicals in your home, then this is the option for you.
Maid For You is proud to offer Green Seal-approved cleaning products and cleaning techniques that promote smart green cleaning practices. We use products that kill 99.9% of viruses and bacteria without harming the environment or leaving a noxious odor.
Our Green Cleaning Service use plant-based (essential oils), cleaning solutions that provide an effective non-toxic clean for every surface in your home. The organic cleaning products we use for our green cleaning are not harsh or abrasive. They are ideal for environments with delicate or fine furnishings. They are also a healthier choice for people who suffer from allergies or who are sensitive to chemicals. Give us a call today at (603)-545-7903 for a free estimate.
Maid For You's Green Cleaning Service & Practices Include:
Essential oil-based green cleaning products
Environmentally Responsible Cleaning products
Use of Microfiber Dusting Cloths for Dusting and Window Cleaning, Rather Than Paper Products
Ammonia Free Window Cleaner
Use of Green Seal Approved Cleaning Products
Give us a call today at (603)-574-4878 for a free quote and details about our green cleaning services!
"*" indicates required fields