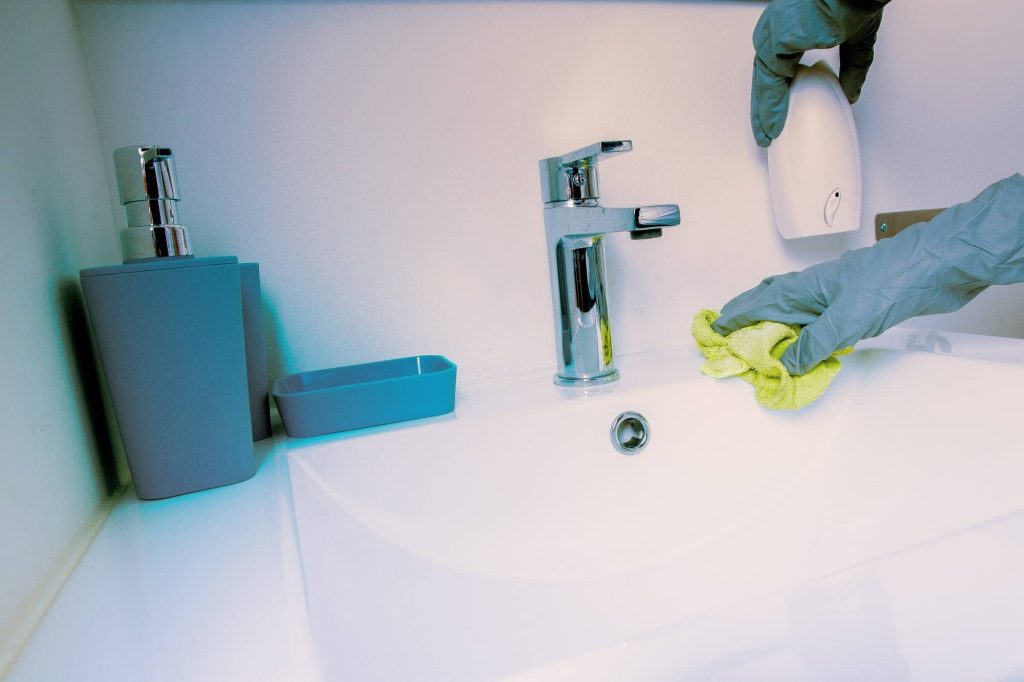 Finding the words "hiring" and "saving money" in the same sentence is pretty rare. That's why it's hard for most people to believe that hiring a cleaner can save them tons of cash. However, you'd be surprised at the amount of money you can save by hiring a professional cleaner for your residential or commercial cleaning.
Still don't believe us? Well, keep reading, and we'll show you how hiring a cleaner or cleaning company can help save you money.
Cleaners Are Super Convenient
Everyone knows that time is money, and hiring a cleaner can help you save a lot of time. Cleaners handle everything cleaning-related that either you, your house occupants, or employees would have to do. In doing so, they free up a lot of time so that everyone can concentrate on other activities, mostly money-making activities.
Hiring a cleaner becomes cheaper because the freedom a cleaner allows you and your employees translates to increased productivity. Everything runs smoothly without the inconvenience of having to clean up instead of getting down to business.
Help Improve Visitor's Expectations
First impressions hold a lot of weight in the corporate world and could even make or break profitable deals.
Visitors or clients are likely to write you off if your office or work environment is dirty and unkempt. A dirty commercial space portrays disorganization and lack of professionalism which is detrimental to your corporate image.
You may lose out on important clients and business partners because of your outlook. A cleaner ensures that everything is spotless and organized, so you don't lose money by making the wrong impression on important people.
You Don't Have To Buy Cleaning Equipment and Supplies
US households spend on average about $480 to $600 on cleaning supplies every year. Businesses and large houses spend much more, especially if they use specialty products for specific areas like hardwood floors.
Hiring a cleaner means you don't have to spend a dime on cleaning supplies and equipment. Cleaning companies bundle the cost of cleaning supplies with the service cost. This also saves you a lot of trips to the store to buy cleaning supplies.
If you're an environmentally conscious person, you can hire green cleaners for your residential or commercial person. Green cleaners only use environmentally-friendly products that are safe for you and the environment.
Of course, you might have to buy soap for your hands and maybe a spray cleaner for spills and other messes. However, that's nothing compared to the amount you'll save on cleaning supplies at the end of the year.
Boosts Productivity
As mentioned earlier, hiring a cleaner boosts productivity because you can concentrate on the task at hand instead of cleaning your surroundings. The same goes for employees who can now focus on their work and not on cleaning.
Apart from not interfering with their work, hiring a cleaner can help boost workplace productivity by:
Creating a conducive work environment: Employees work much better in a clean and tidy environment. In fact, in a recent study, 89% of the workers reported that the condition of a workplace is an indicator of an organization that respects its employees.
Enhancing professionalism: A tidy and clean workspace cultivates professionalism and encourages the employees to follow suit. Employees are less likely to act professionally in a messy and disorganized environment.
Lowers stress: Believe it or not, a messy and disorganized space increases stress levels. Employees can't work at their best when their work environment is stressing them.
Consider hiring a cleaner for a more productive workforce. A productive workforce equals increased profits and more savings.
Prevents Building Deterioration
Consistent maintenance of your building will make it last longer and keep it looking new for longer. This is especially true for your countertop, tub and carpet, and other parts of your home/office. A cleaner will help get rid of dirt, grit, dust, and pet hair detrimental to building components and appliances.
This helps reduce the frequency of renovations or eliminates the need to buy new appliances or fixtures now and then. You'll end up saving a bundle in the long run.
Protects Your Furniture
Cleaning furniture requires extra care because different furniture pieces require different cleaning procedures.
Cleaners are well versed with the different chemicals and techniques to clean your furniture. As such, there's no need to worry about damaging your desk or chairs because you cleaned them with the wrong cleaner.
This saves you a lot of money because you don't have to purchase new furniture when you damage your current ones because of wrong cleaning techniques. When it comes to furniture, leave it to the pros.
Is Hiring a Cleaner Worth It?
While it's true that hiring a cleaner can help you save money, we still can't ignore the fact that is hiring a cleaner costs money. The million-dollar question thus becomes, is hiring a cleaner worth it? Yes, hiring a cleaner is definitely worth it, and here's why.
It's more affordable than you think: Hiring a cleaning person seems like a luxury to most people, but it really isn't. Some cleaners charge as little as $25 per hour and save you a lot more. If you're worried about breaking the bank for a cleaner, you have nothing to worry about.
It makes you happier: As mentioned above, dirty space can increase your stress levels. A clean home or office does the opposite and makes you happier. If you're feeling a bit under the weather, let a professional cleaner help lift your spirits.
It's good for business: Cleanliness is critical for employees' productivity, and you can hire a cleaning company to do the cleaning. This also allows your employees to focus on their work and grow your business.
Save Your Money With a Good Cleaner
From the above, it's clear that hiring a cleaner can help save you a lot of money and comes with many other benefits.
However, it's worth noting that you'll only save your money if you hire a reputable cleaner for your home or office cleaning. Make sure you check out online reviews and testimonials to know who you're working with.
Get a quote today, and let us help save your money while we keep your space spick-and-span.