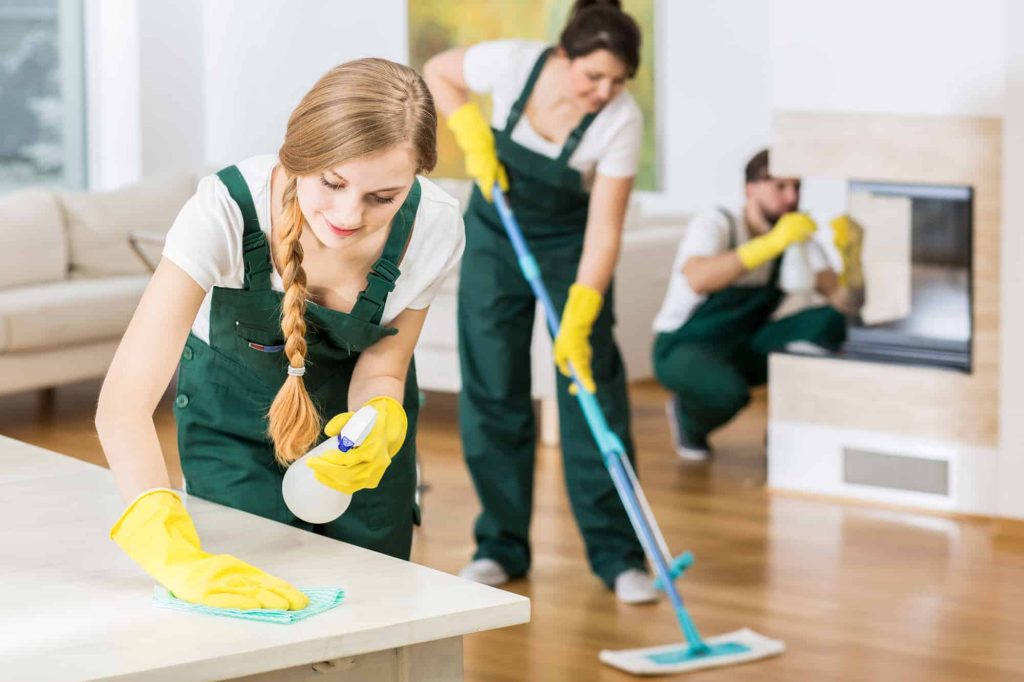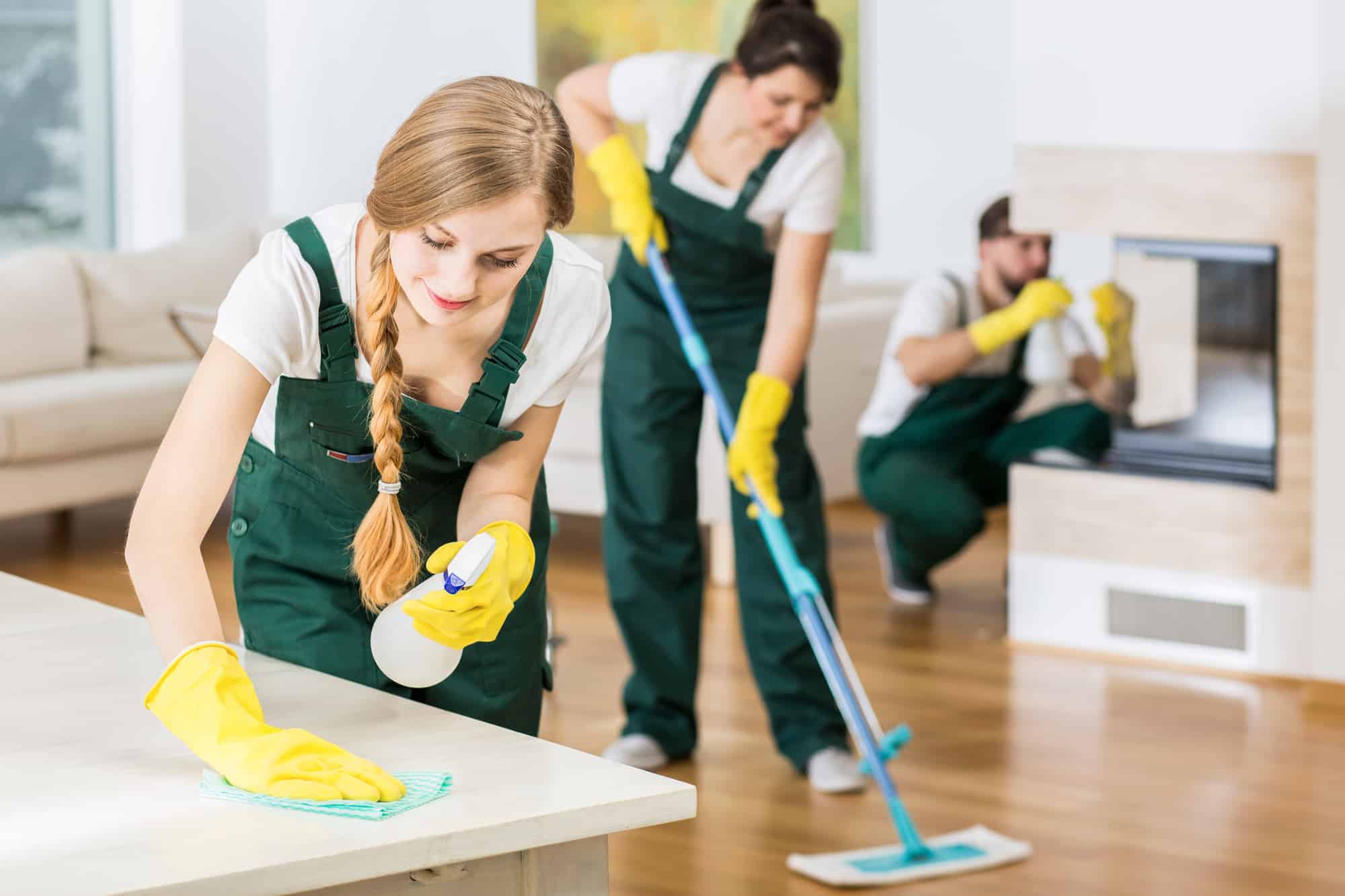 Things are piling up. Clutter is everywhere. You can't even set your phone down without having to move stuff out of the way.
It's time to hire a home cleaning service.
Bringing strangers into your home to do a deep cleaning of your house may sound weird, but it will save you so much time and stress. You'll thank yourself later when you're back to living in luxury.
If you're nervous about your first maid cleaning, keep reading. We're going to cover what you can expect when you hire a maid cleaning service. You'll be ready to start in no time.
Asking Your Maid Cleaning Service the Proper Questions
We should start off by noting that every professional cleaning service is different. Your cleaning service may differ from cleaning services other households hire.
Before hiring a team, we suggest that you ask a few questions about the team. This will give you a better idea of what you can expect from them specifically. Plus, you'll get some great insight as to whether or not this is the cleaning team for you and your home.
Here are the six questions you should ask before hiring a maid cleaning service:
What cleaning services do you offer? It's a simple question, but you will get different responses from different cleaning companies. Make sure that you understand what services are included with what packages and ask about add-ons if you're expecting certain services.
Will you send the same maid(s) to my home each time I have a cleaning? Having a consistent individual or a consistent team of individuals is important, especially if you have particular needs when it comes to cleaning. If you have one person cleaning you're home, that individual can get to know your home well and you can build a relationship with them.
How does the maid(s) enter my home? Many people have the maid cleaning service come while they're at work or out for other reasons. You should ask if this is an option and how they plan on entering your home if you aren't there.
Do you conduct background checks? If your cleaning service doesn't conduct background checks on their maids, you need to rethink your choice. A background check protects you and the company if something were to go wrong.
Are your maids insured? If the maid(s) you have are insured, you can rest easy if anything were to go missing or break. If your cleaning company doesn't require insurance, you should think again.
What happens to my pets? If you have furry or non-furry friends, you should ask if your maid cleaning service has a pet-friendly policy. In addition, you should make sure that the cleaners they're using are safe for animals.
Deciding How Often to Have Your House Cleaned
Many people struggle to figure out how often they want their place cleaned. Paying for a maid cleaning service can be expensive, but having a clean place is nice.
Our solution is for you to find that happy medium in between affordable and liveable. Some people can handle tidying up after their place is cleaned once a month, while some people start losing their minds in a week.
Your choice should depend on a few factors, like how messy you are, how often you're at home, how many kids you have, how many pets you have, if you work from home, and how clean you want your home to be.
If this is your first time hiring a cleaner, you may not want to schedule the next visit until you begin to notice a change in your living space. This way, you aren't too early or too late in asking for the next cleaning.
Preparing Your Home for Your Home Cleaning Service
How you prepare your home depends on what kinds of services your current maid cleaning service is giving you. This could be based on the qualifications they have or the package you chose.
Some of the steps we've provided below may be too much for you to do if your maid cleaning service is doing an all-inclusive package. Take our steps and apply the ones that you know that your maid(s) isn't doing for you.
Here are the steps we suggest you take in anticipation of your house cleaner's arrival:
Secure anything you deem valuable. This includes important documents with sensitive information on them.
Choose a safe space for your pets to stay while your maid cleans.
Ensure that your house cleaner has some way to enter your home.
You may have to take extra steps into account depending on your cleaning package. For example, some people choose to have the maids use their personal cleaning equipment. This can save money in the long-run.
If you've chosen a package like this, you need to make sure that you've laid out all of the cleaning equipment that they'll need ahead of time. This will prevent any confusion during the cleaning process and makes the time easier for you and your maid(s).
You may also need to do some minor cleaning before your maid comes if you don't have an all-inclusive package. For example, you may need to pick up clutter around the house if your house cleaner isn't meant to be there for organizational purposes.
This way, your house cleaner will be able to reach the carpets, counters, and other surfaces that they need to get to.
Finding the Maid Cleaning Service for You
Now that you know what to ask and what to expect during the first visit, you're ready to hire your very own maid cleaning service. It's an important decision since you're choosing strangers to enter your home. However, we're hoping to make that decision a little bit easier.
Our team at Maid For You is qualified and ready to get your home in the best shape it's ever been. You can easily book online at any time, and our cleaners will take the time to help you clean your home how you want it.