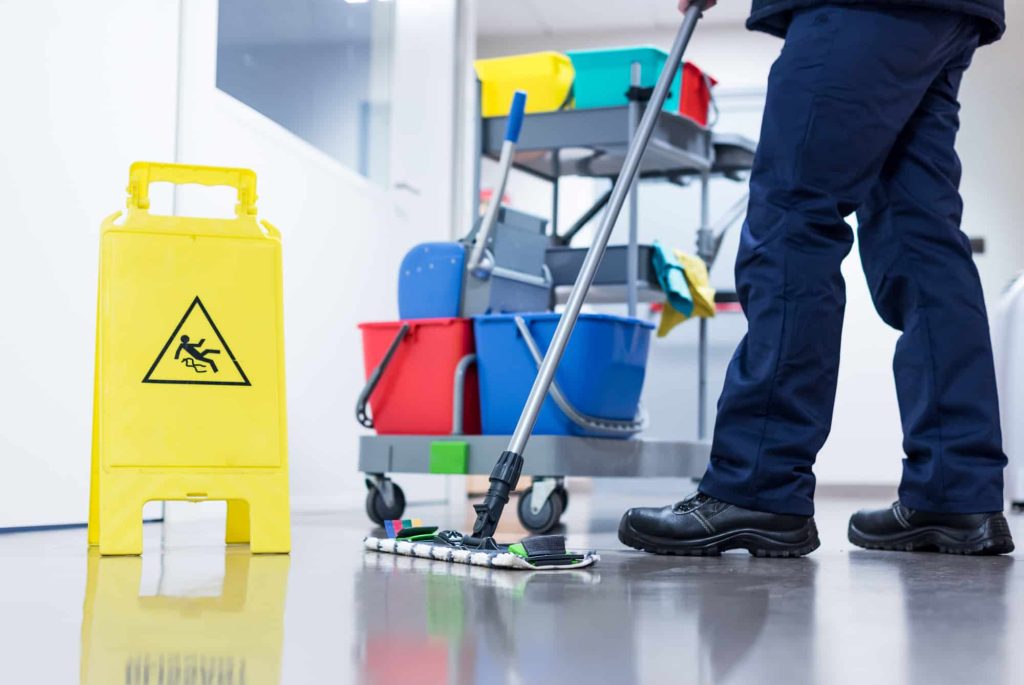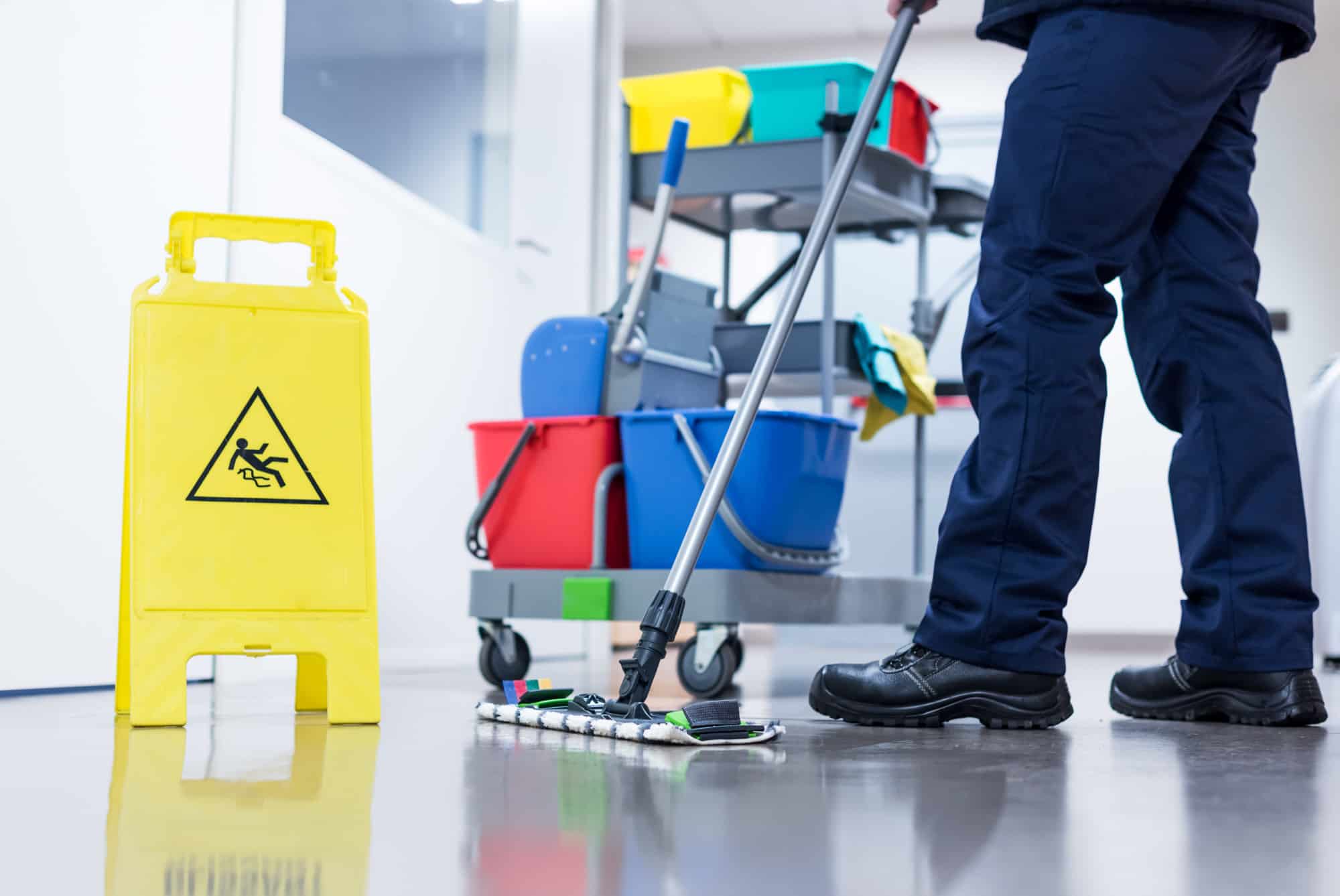 If you own a small business, one of your primary obligations is to provide a safe, secure, and clean environment for your staff and customers. Failing to do so could create an uncomfortable environment for your employees. You might also run the risk of losing customers. We recommend finding an effective and affordable office cleaning service.
As a business owner or manager, you probably don't have time at the end of the day to conduct your own cleaning, nor do you want to come in early before work. However, you also can't ask your employees to clean, as it's unlikely part of their job description. It simply wouldn't be appropriate.
The only question is, how do you find the best office cleaners for your needs? Keep reading for our top eight tips.
1. Recommendations from Other Business Owners
To find the best business and office cleaning services in your area, talk to the people who would know best – other business owners. If you're like most small business owners, you have spent time building valuable business affiliate relationships with other local business owners and managers. If not, now is a good time.
Ask other local professionals who they use to clean their business and office spaces. Do they recommend their services? Are the cleaners professional, competent, and respectful?
2. Positive Reviews and Testimonials
If you don't have any personal business connections you can seek advice from, look up local small office cleaning services online. Visit each company's website to see if they post client reviews and testimonials. This is a great way to get inside information on a cleaning company's services.
If you can't find reviews on their website, contact the cleaning company and ask them to provide you with a list of references. You can also check their social media pages.
Finally, if all else fails, perform a Google search using the company name and "reviews." You will likely get multiple results ranging from Google Reviews and Yelp to the Yellow Pages.
3. Competitive Pricing
Once you have a few commercial office cleaning services in mind, reach out to each of them to get a free quote. You'll probably fill out a form with your office cleaning requirements, including space, cleaning obligations, and more. Once you get a quote from multiple companies, you can compare and contrast office cleaning services prices.
However, keep in mind that the cheapest option isn't necessarily your best bet. While a low price is an attractive perk, it may come from a company with poor customer reviews. The company may also lack experience, insurance, or a proper business license.
Before signing on with a company, consider all of the factors listed in this article to make the best choice.
4. Flexibility
Because you run a business, you know how important it is to cater to your customers and clients. Often, this means being flexible to meet their needs. You need to find office cleaning services that extend the same courtesy to you.
They should be able to work with your schedule to find the right days and times to clean your business space. This could mean late-night cleanings once all of your employees and clients have left the building. If the office cleaners have too many clients, they may not be able to fit you into their schedule based on your ideal times.
5. Service Options
Next, you need to inquire about what they offer in terms of office cleaning services.
For example, right now is a volatile time with Covid 19 hanging over everyone's heads. Your staff and customers deserve an office space where they don't have to worry about catching this prolific virus. Do the office cleaning services offer to disinfect and sanitize?
Furthermore, can you hire a one-time deep cleaning or does it have to be a recurring service? Can you customize your plan and dictate what the office cleaners do during each visit? What does a general cleaning package entail?
6. Insurance Coverage and Licensing
Before signing on with a company and granting them access to your building, you need to make sure they're legit. Ask about their business license through the state. Additionally, ask to see proof of their insurance.
Office cleaning services need to carry professional liability insurance. If one of the cleaners accidentally causes damage to your property, their liability insurance will cover the costs of the damages and necessary repairs.
For example, if a cleaner accidentally backs into a desk while vacuuming and knocks over a computer. Liability insurance can also be necessary if the cleaners spill a product on your carpets that cause staining, bleaching, or other damages.
7. Cleaning Products and Capabilities
Finding the right office cleaners for your business might also come down to their capabilities. If you're an environmentally-conscious business owner, you may want office cleaning services that provide eco-friendly options like all-natural cleaning products.
Additionally, as noted previously, cleaning during the pandemic is incredibly important for keeping your staff and customers safe and healthy. You may want a cleaning service that has the ability to sanitize and disinfect your office every day to prevent the spread of Covid 19.
Finally, not all cleaning companies are outfitted equally. If you have floors that require buffing, you need a cleaning company that has the necessary equipment.
8. Communication and Customer Service
Finally, you must hire office cleaning services that put customer satisfaction above all else. If you're not happy with any of their cleanings, will they come back and remediate the problem or give you a discount on your bill?
Additionally, find out about their communication policy and methods before hiring a cleaning company. You need a reliable line of communication. If you need to cancel a cleaning or schedule an emergency cleaning, how quickly will you be able to get ahold of your cleaners?
Looking for Commerical Office Cleaning Services?
If your business is in need of commercial office cleaning services, take your time to find the best option. And if you want to get a taste of a cleaning company's capabilities, hire them for a one-time cleaning to assess their services. If you like what you see, you can consider hiring them for recurring cleanings.
If you're ready to look into your options, contact us today to get a free quote for our office cleaning services. Choose from our general cleaning packages or create a customized package to get exactly what you need.