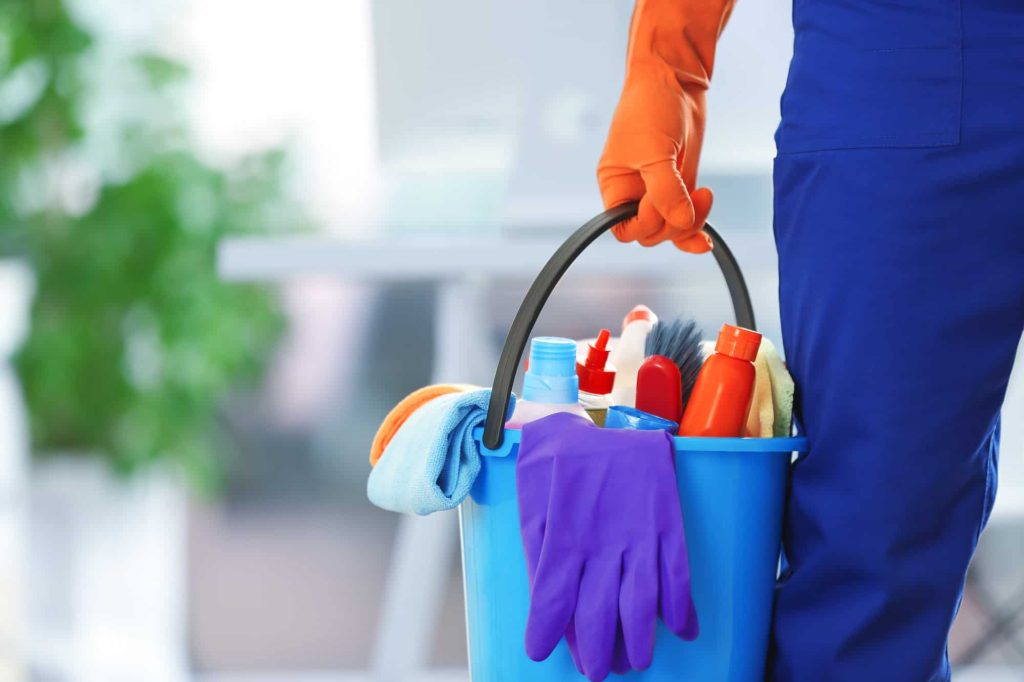 If you're part of the 32 million Americans who move in a year, you might be considering move in or move out cleaning services. With a long to-do list before moving, the last thing you want to do is spend hours cleaning. Not only do you need to leave your current house in good condition, but you also want your new residence to be sparkling clean.
Professional house cleaning services can be a lifesaver before and after your move. For most people, the small investment in cleaning services pays off.
Keep reading for reasons you should consider move in or move out house cleaning services.
Reduce Moving Stress
Are you already feeling overwhelmed with everything you have to do for your big move? If so, you're not alone. One survey showed that 45% of people said moving was the most stressful event of their lives.
Hiring local house cleaning services can take a little stress out of the moving process. It's one thing you can take off of your plate and give to someone else. You know it'll get done right, but you don't have to do any work to get it done.
Ensure You Get Back Your Deposit
If you're currently renting an apartment or house, you'll likely need to leave it completely clean when you move out. A deep clean might be part of the lease you signed.
Hiring move out house cleaning services ensures your rental is professionally clean when you move out. Professional cleaners will meet the expectations of even the pickiest landlords. This can increase your chances of getting your full deposit back.
If you own your home, having a professional cleaning isn't a requirement, but it can be a nice gesture toward the homebuyers.
Free Up More Time
Cleaning well can take hours, especially if you're deep cleaning your home from top to bottom. With a lot to do already before your move, cleaning is just one more thing that eats up your time.
When you leave the cleaning to the professionals, you can focus on more important things. You can ensure all of your belongings get packed properly. You also have more time to change your address, line up movers, find new services in your new city, and tackle all of the other things on your moving checklist.
Make Packing Easier
You'll need to clean thoroughly once you pack up and move out, but that's tough to do if you've packed all of your cleaning supplies. You can leave some of them out while you pack. However, that leaves you with more packing to do after you clean.
It's much easier and faster to pack everything at once and move it out of the home. The cleaners can then come into the empty space with their own equipment and supplies to clean quickly without working around your boxes or packing.
Start Off in a Clean Home
When you're moving into a new home, you have no idea how well it was cleaned when the last owners moved out. Professional cleaning gives you peace of mind from the beginning. You know the cleaners covered all of the little nooks and crannies that you might miss on your own.
Professional cleaning services can also sanitize all surfaces of the home. This can eliminate germs and bacteria to start off on a healthy note. The cleaning also removes dust, dirt, and allergens to help you breathe easier in your new home.
Get Unpacked Faster
Professional cleaners are efficient and often send multiple cleaners to tackle the job even faster. You can schedule the move-in cleaning before you're set to arrive or before you actually move your belongings into the home. That means it's ready to go as soon as you arrive.
If you handle cleaning yourself, you'll spend hours performing the same quality of cleaning as a professional. You'll likely have to delay unpacking because you'll be so exhausted from all of the cleaning.
With a professional move-in cleaning service, you can start packing as soon as you arrive. You can get settled in your nice clean home a lot faster.
Ensure a Professional Clean
A whole house cleaning service when you move means you get a professional deep clean. Unless you have a cleaning career of your own, you likely aren't an expert in cleaning. You might not know the best ways to clean different surfaces, or you might encounter tough stains, stuck-on hairspray, or other gunk that's difficult to clean.
A cleaning service has the tools and cleaners that can tackle these jobs. They'll ensure the home is cleaned well without any damage to various materials.
Don't Forget Any Spots
Many people miss common cleaning spots when they move. This includes things such as baseboards, cabinets, intake fans, and appliances.
When you hire the best house cleaning service in your area, you don't have to worry about any missed spots. They'll cover all of the important spots that might not get much cleaning normally. It's one less thing you have to think about while you're managing your move.
For a move-in cleaning service, it can help you keep moving on your setup of your new home. If you DIY the move-in clean, you'll likely come across things you forgot to clean as you set things up. You'll have to stop unpacking to tackle the cleaning job, which slows you down.
No Long-Term Commitments
Move in and move out cleaning services are one-time services that require no additional commitments. You can schedule the one-time cleaning at your convenience, pay for the services, and move on.
A move-in cleaning is a good way to test out local house cleaning services in your new location. You get a firsthand look at how well the cleaning company performs. This can help you decide if you want to schedule recurring cleaning services in your new home with that company.
Schedule Move Out Cleaning Services
Move in and move out cleaning services can make your life much easier during a very busy and potentially stressful time. Hiring reliable professional house cleaning services in both locations ensures everything is done quickly and professionally.
If you're planning an upcoming move, fill out our instant quote form to get started on move in or move out cleaning services.