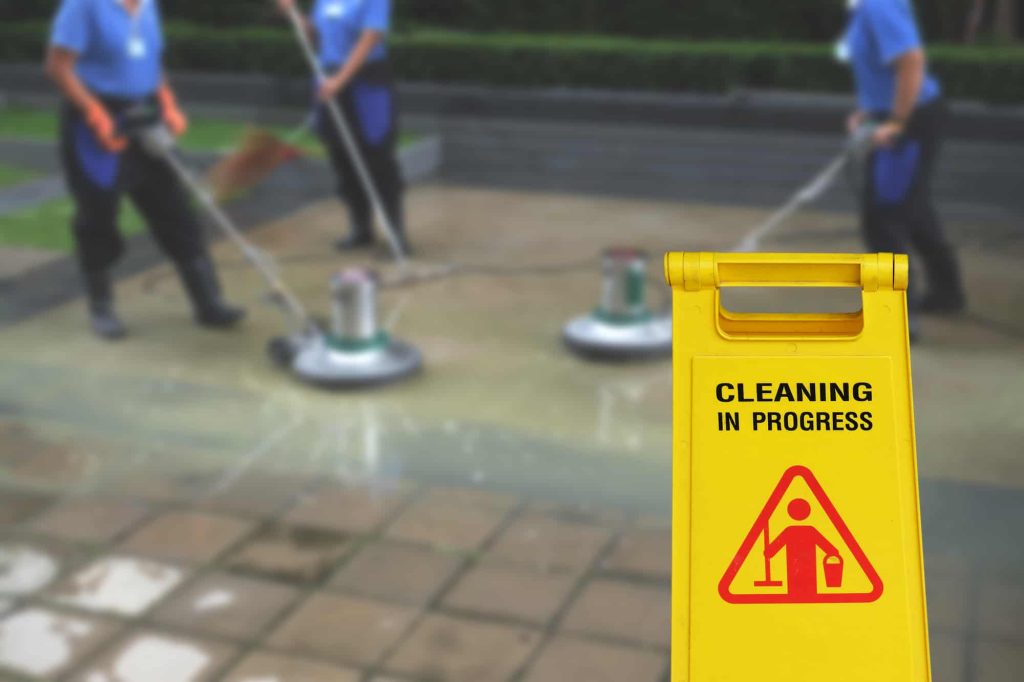 Have you noticed a dip in your team's motivation and productivity lately? Take a look around your offices. A messy, cluttered office could impact your team's productivity levels.
A dip in their productivity could impact your bottom line.
Don't take that risk! Instead, consider these benefits of hiring a professional office cleaner. With professional office cleaning, you can minimize dust and clutter.
You can keep your team happy, healthy, and motivated by providing the best possible office environment.
Still on the fence? Here are nine reasons to consider hiring an office cleaner right away. After reading this guide, you can make a smarter decision for your business.
Read on to learn more.
1. Experience and Expertise
Hiring a professional office cleaner will give you access to an experienced expert. Their experience and expertise can ensure your offices are cleaned properly.
Using the wrong cleaning materials on the wrong surfaces could impact the state of your offices. Those surfaces could deteriorate, causing the value and appearance of your offices to decline. Most people use an all-purpose cleaner when quickly cleaning their work environment.
Instead, hire a professional. They'll know which products to use on which surfaces.
They'll also have the training necessary to ensure your offices are spotless.
Before choosing an office cleaner, create an office cleaning checklist. Consider your priorities. Your office cleaner can help you recognize areas you're neglecting.
They'll meet a higher standard of "clean" every single time.
2. Save Yourself the Time
You're busy enough trying to run your business. Meanwhile, you hired your employees for a reason. Chances are, that reason wasn't to clean.
You shouldn't have to distract your employees from their work in order to keep your offices clean. Meanwhile, your time is valuable. Any time you take to clean will steal time from your customers and business.
Instead, save yourself time and trouble. Look for a local office cleaning company. They can take on the responsibility of cleaning for you.
You can schedule your office cleaner to arrive on a weekly or monthly basis. Then, you can set it and forget it.
You won't have to "make" time to clean anymore. Instead, your professional office cleaners will arrive regularly to ensure your offices are thoroughly cleaned.
Hiring professional cleaners will put more time back into your schedule. You can use that time to boost your business. Your team can dedicate more time and attention to important projects, too.
3. Higher Standards
If your employees are responsible for cleaning your offices, chances are they rush through the task. Unfortunately, a rush job can still leave dust and other allergens throughout your workspace. Instead of taking on the task alone, hire a professional team.
Your professional cleaners will stake their reputation on their services. They'll make sure to meet a higher standard of cleanliness every time.
In fact, they'll recognize the areas your team has long neglected. They can use their tools to clean hard-to-reach areas, too.
Meeting a higher standard of cleanliness will keep dust, dander, and other allergens from filling your offices. Your work environment will look spotless, benefiting your entire team.
4. Avoid Stress
Working in a dusty, messy environment can have an impact on your team's mental and physical health. In fact, clutter can cause stress and anxiety. If your team feels more stressed than usual, they might struggle to focus on their work.
In fact, stress can cause feelings of lethargy and exhaustion, too. Your team might experience burnout, which could impact your bottom line. You might even struggle to retain employees.
Remember, stress can impact your team physically as well. Stress causes the hormone cortisol to increase. Excessive cortisol can cause:
Severe fatigue
Headaches
Weight gain
High blood pressure
Muscle weakness
Difficulty concentrating
Irritability
Members of your team might even call in sick. An increase in sick days can impact your productivity and ROI.
Before that can happen, consider finding local office cleaning services. They can minimize clutter and dust in your offices. Maintaining a clean work environment can keep your team healthy and on task.
5. Customized Plans
One of the benefits of hiring a professional office cleaner is the opportunity to customize your plan. You can choose the cleaning services you need when you need them. Customizing your plan can ensure you only pay for what you need.
6. Minimize Allergens
Dust, dander, and other allergens can cause your team to start sniffling and coughing. You might notice their eyes are watery, too. If your team develops allergies, sick day requests might start to increase.
Don't let dust and allergens buildup throughout your offices. Instead, request office cleaning services right away.
Your professional cleaners can use cleaning supplies designed to minimize allergens. Remember, keeping a clean office environment can benefit your team's productivity. You can clear the air and help them remain healthy and focused on work.
7. Better Equipment
Buying cleaning supplies and equipment can get expensive. If you only clean once a month, that supplies will sit in the back of a closet. Don't waste your money.
Instead, hire a professional cleaner. They have access to tools and supplies that aren't available for consumer purchase. Their high-quality equipment will help them complete a thorough job.
They can accomplish everything on your office cleaning checklist with ease.
8. Save Money
Hiring a professional office cleaning company will save you time and money.
Remember, you can minimize how often your team requests sick days. They can remain on task, improving your ROI. Meanwhile, you won't have to pay for expensive equipment.
You won't have to hire or train an in-house cleaning team, either.
9. Protect Your Business
If you're rushing to clean your offices alone, you could cause certain surfaces to deteriorate. The value of your offices can start to drop. Before that can happen, hire a professional cleaner.
They'll ensure every surface is spotless, minimizing the risk of deterioration.
Keep It Clean: 9 Benefits of Hiring a Professional Office Cleaner
Don't take on the task of cleaning your offices alone. Instead, consider these benefits of hiring a professional office cleaner. With a professional team on the job, you can minimize stress and sick days.
Instead, you can have peace of mind knowing a professional cleaner is there to save the day.
Ready to discover your clean, pristine offices? We can help.
Contact us today for an instant quote.